Ever walked into a bar on a Friday evening hoping to come across a party but only stumble upon a few people. Welp, that's what it feels like to be on Google Plus, and it's not getting any better. Google Plus was launched to help people keep their content organized but didn't offer anything new compared to other social platforms (Facebook, Instagram, Twitter).
The company realized that Google Plus was such a fail. So to come back from that downfall, they've introduced Google Post. Keep in mind, 'Google Post' isn't the official name for the feature but that's what everyone is going with.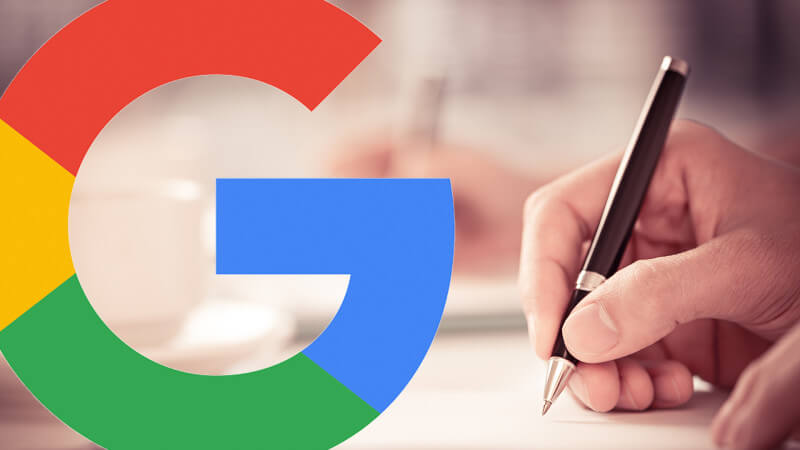 What's Google Post?
It allows businesses to create and add content directly onto google's search engine results page (SERP). It is a simple way to share fresh content with people looking for your business on google. It's great because you're able to micro blog, share images, videos, and animated GIFs.
Here's How To Use It
They've made it super simple to use. All you have to do is log on to your Google My Business account and select 'Create a Post.' 
Add Creative & Write a Good Message
We highly recommend you to add an image, video, or GIF. Make sure your post is unique and relevant to the topic. Then construct your message within 100-300 words.

Upcoming Events
Announce your events by adding the name and selecting the time of your event. Make sure to add a button bellow.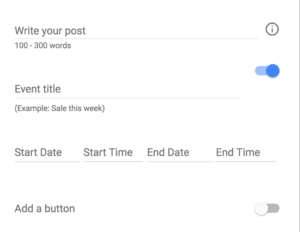 The Button
As marketers, this is our favorite go to. Google Post allows you to add a call to action post to drive traffic to your website.
Learn More Button
What is your post about? With the Learn more button, direct them to the website page that provides them with more information about your post.
Sign Up Button
Give them the option to become loyal customers and followers. Direct them to your 'Sign Up' page.
Buy Button
Direct people to your online store by adding the link.
Get Offer Button
Promotions or discounts happening at your business? Here's our tip on this one. Direct them to a 'Sign Up' page to get the offer.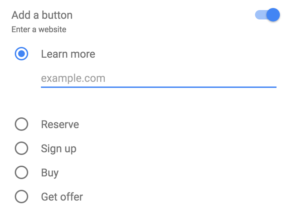 How Does It Benefit Your Business?
This is a great question one of our clients asked us yesterday. That's why we've decide to share it with everyone. Google Post ultimately helps a business SEO efforts.
Since people will be able to come across your post on the search engine result page, it'll be easy to direct people onto a business website. Over all, it helps businesses rank higher on SERP and generate quality traffic for a better return on investment. Now, having a business website and a Google Post rank high on SERP on gives businesses more opportunity to generate traffic.
SEO Experts in Long Beach
Google Post helps SEO but does not guarantee your website will rank high on SERP. Google Post is just another tool to strengthen a websites ranking on SERP.
It takes a SEO plan to get a website to rank high. Here at BSG, our SEO experts have the skills to get your business to rank high on SERP.
Contact us today to learn more on how to rank high on SERP and generate more customers through SEO.