Want to work with the leading SEO company for businesses in New York City? Then Blue Sand Group is the marketing firm for you!
Link Building New York SEO Strategy
Authority and trust in your brand, image, company, and products is built through the search engines by crafting high quality links and citations by using what our industry describes as "white hat tactics".
Additionally, we insure that you are listed in every relevant directory relating to your industry.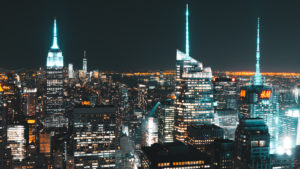 This important step increases authenticity and superiority for your site, but also helps to drive outside traffic from other sources rather than relying on Google Organic Searches. This combination helps SEO improve your brand as a whole.
Many web companies build a site and then they are done and gone. That is not BSG. We proudly maintains an in-house site auditor.
This program tells everything that is happening with your website both good and bad. We then polish up the good and quickly change out anything that is not working well for you.
A combination of this tool and the research previously accomplished allows us to start executing a game plan with a clear focus on your success.
New York City SEO Keyword Research
Another way we increase your rankings in search engines, is by conducting an in depth keyword research. We utilize a variety of tools and study them.
Once we find the appropriate keywords, we will begin to create rich seo content for New York City businesses.
Want to see how we are doing?
You will always be able to access this site audit report to view the many issues your website has in regards to SEO. This provides both of us a clear understanding of the progress and where adjustments may be needed in order to reach your goals and expectations.
New York City SEO monthly reports
Finally, customized reports keep track of the campaign and the progress being made. We email these reports every month.
If you ever have any questions, concerns, thoughts, or alterations, contact us right away to solve any difficulties.
Moving forward, Blue Sand Group then conducts market, audience, & keyword research to
understand your entire industry and to deftly identify where your prime opportunities currently exist and where future possibilities await.
Competitive New York City SEO Analysis
A competitive analysis follows formulated actions as you go head-to-head with your competitors finding maneuvering methods to exceed opponents in the digital realm.
The arsenal brought to your service by BSG includes top flight in your personnel who fully understand utilize and stay abreast of all the latest trends. We constantly monitor industry to make sure we.
Yes, we even take a hard look at your main competition and prospective incursions by new players to insure there is a full understanding of your target audience and the things people are talking about.
This is integrated throughout your site in key locations. This provides us with a database of keywords targeted towards producing leading edge, high quality content that is exceptionally relevant to the moment.
#1 SEO Company New York City
Ready to work with the leading digital marketing firm for businesses in New York City? Fill out our form to schedule a free digital analysis today! We'll get back with you as soon as possible.