Has Snapchat finally come to play with the big boys (aka, Facebook and Instagram)? While its competitors have been killing the social media advertising game, Snap Inc. has struggled to become a meaningful advertising platform for businesses.
Now, however, Snap Inc. has released a new feature for advertising on Snapchat called Snap Publisher.  It's a user-friendly ad creator where in a few simple steps you can create an ad to run on Snapchat.  Could this be the changing point for Snap Inc.? We think this is a step in the right direction, and we are actually excited to see where Snap Inc. will head from here.
How to get started on Snapchat Publisher
Go to https://snappublisher.snapchat.com/welcome. You can watch a short video introducing Snap Publisher, and click the "Get Started" button to (wait for it) GET STARTED.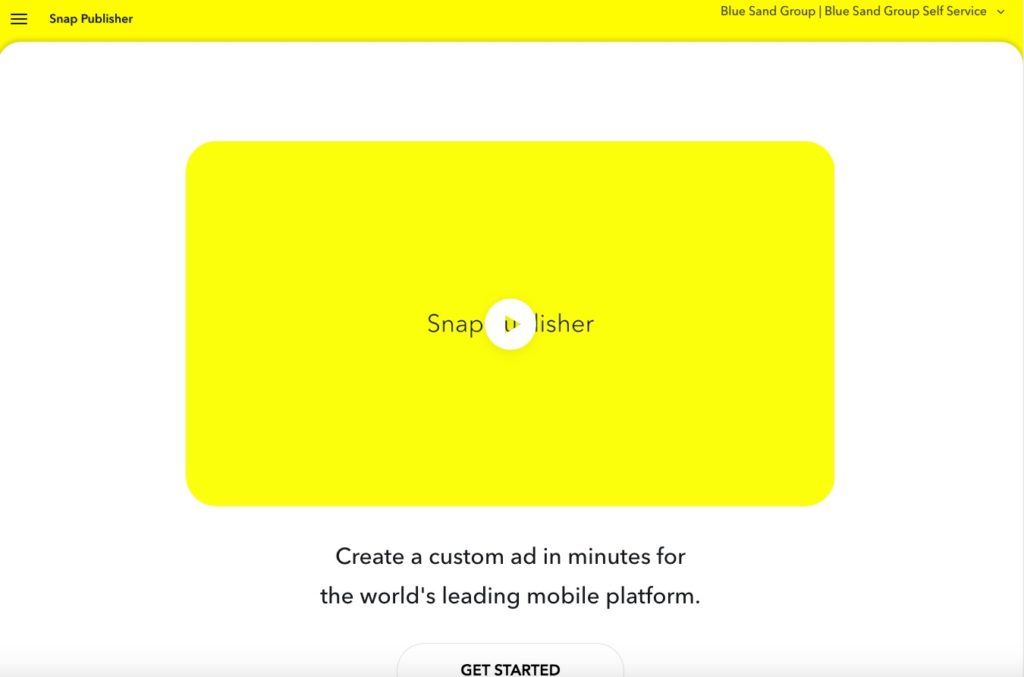 Once you're in, you will see a display of templates. The templates are categorized into four groups: drive installs, drive traffic, drive views, and grow awareness.
Each template let's you know what it's best for, for instance under "Grow Awareness," you have the multi-product display, bold logo display, focus on a key product, and engage user attention. This is helpful in making it clear with template will fulfill your objective.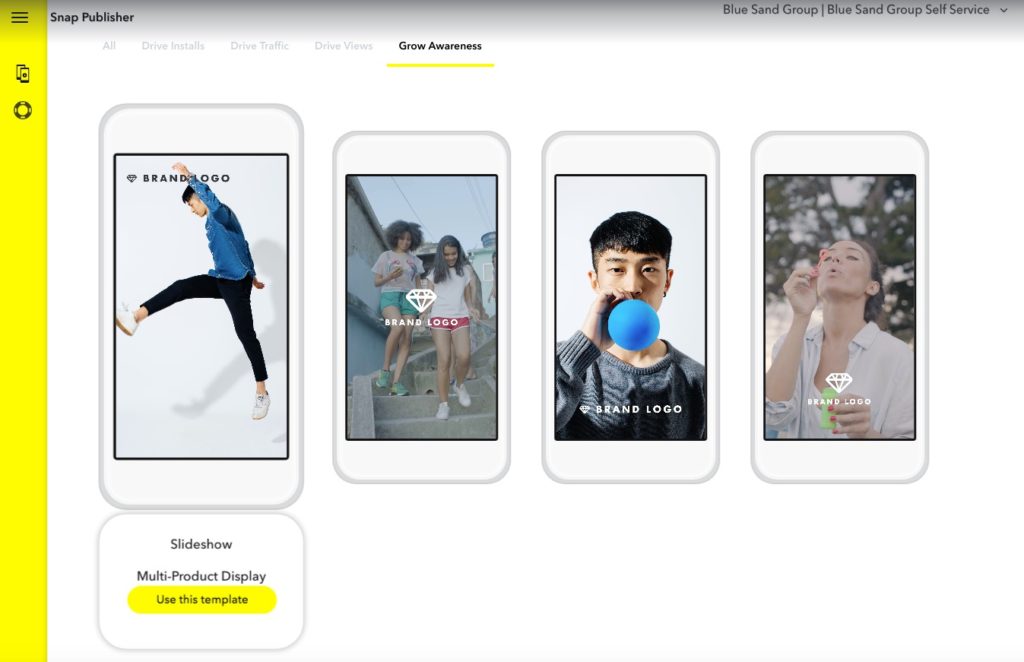 Once you have chosen your template, you will get to the good stuff: personalizing your ad! Here you can easily upload photos, videos, your logo – whatever you want to include in your ad! The downside is, you cannot add geofilters. Hopefully Snap Inc. will add that soon!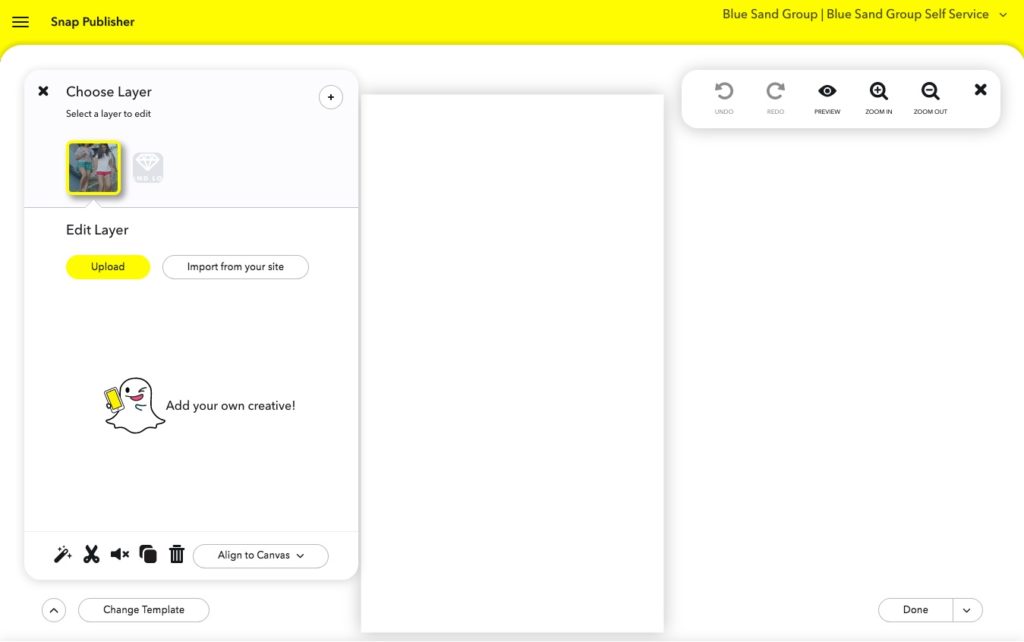 Once you create your Snap, all you have to do is click done, and it will automatically upload to your Snap Ad Manager!
Let us know if you think Snap Publisher will help or hurt Snap Inc., and if you think it could potentially help your business.
Follow us on Snapchat at ChooseBSG!
Social Media Marketing with BSG
Social media becomes a business asset when it's strategically planned out. It allows you to reach a numerous amount of people and most importantly, build long lasting relationships with your customers. Here at BSG, we focus Social Media Management, along with Search Engine Optimization for a good return on investment. Contact us today to see how you can strengthen your business with digital marketing.