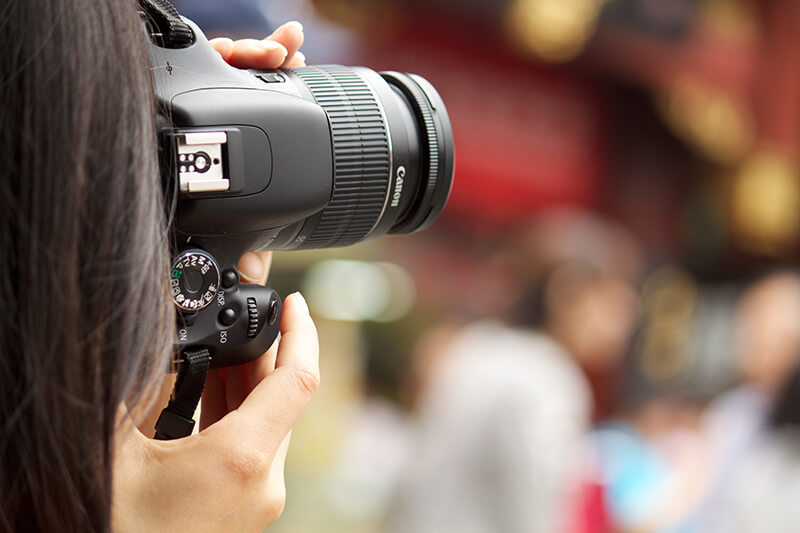 Although words do tell the story, the world lives in an age of visuals. Even the ancient Chinese language is a series of pictographs. In short, your site needs to not only tell your story, but SHOW it.
Stock photos certainly have their uses, but often they look exactly like that — something pulled from the shelf and tossed on to your pages. Seriously, nothing quite compares to an original photo depicting your people, your products, your services and tells your story. These personalize your website and distinguish you greatly from your competitors. They give visitors a true sense of who you really are, what you really do. That encourages them to stay, to learn more, to buy and to return. They also tell others. All that in turn leads to greater traffic on your website and a higher rank in search engine results. It all works together, hand in hand, to elevate your successes. It can begin with an original, appealing image on your landing page.
It is simple, but behind the simplicity there lurks complexity to make the magic occur. A snapshot from your cell phone will not do the job. There is a huge difference between a candid catch shot and a well positioned, carefully rendered, expertly cropped photo and focuses in on chosen details within the subject matter. The viewer does not just see a great picture. They are directed within the photograph to see a product, service, action or message that subconsciously sells for you.
Without such professional help, the marvelous picture you post may present itself as bland or worthless to the average viewer. BSG will create images that transform everything visual on your site to attract and sell. Our representatives will meet with you personally to discuss the photographs you'd like to add and offer our insights into how they can best be used on your site or promotional materials. If you don't have original pics or require reshoots for company events or services, you can also enlist the services of BSG's professional photo and videographers.
Contact BSG to learn more how our expertise can help you reach your goals…and beyond.