Effective Logo Design is Essential to Making your Company Stand Out!
Long Beach Logo Design Experts
One look and they know who you are. Our Long Beach based Logo Design Experts will help your company stand out! With a great logo, no words are needed. Immediately, the customer understands your business, service and products. A couple of well chosen words conveys a convincing show of force.
It may sound too good to be true, legendary examples abound in our history and culture. We love leading edge stuff, but we also hold deep respect and loyalty to long-term relationships and quality work that lasts forever. That's why we continually hone our expertise at creating a logo that will be your showcase and icon for the long haul. Imagine what BSG can do for your company's public perception…
That's exactly why you should contact BSG right away.
Our Logo Design Process
Your logo is the face of your company and your brand — it is essential to the success of your enterprise. It should be visually striking! You company logo should also be easily recognized and appropriate for your business. The primary goal of a good logo design is to not only visually describe what your company offers, but to also make a good connection with your potential customers. Long Beach and other businesses throughout the country have utilized the unique approach BSG offers to design the perfect logo and brand. Your success if the secret to your success.
In order to develop an great logo, there must be a collaboration between the company and the designer. In the beginning, we ask a lot of questions about your business and objectives. Then, we take the time to listen, one of the most important elements. After we have a clear picture of your brand and objectives, we start the initial design work. As we work on design details, we still believe it is important to keep you involved every step along the way. We like to get your feedback and make adjustments. Once we establish a new logo, we like to help your company maintain a consistent look and feel by putting together a style guide. A style guide serves as set of rules or guidelines that the company should follow when utilizing the new logo. Within our log design department, we offer:
Initial Logo Design
Through a collaboration between you and our Long Beach Logo Design experts, we work through a innovative and powerful design process to deliver the perfect logo to convey the perfect message. Our approach uses interviews, competitive analysis, and industry research to deliver a great logo that your company can utilize for years in the future.
Style Guide Development
When it comes to a new logo and a new brand, consistency across our your platforms is imperative so that your company delivers its message in an effective manner. BSG will author a Style Guide that will allow your company to reference and utilize the correct logo in the proper manner. We will create a Logo Style Guide and print out multiple copies for easy reference. In the future, should you want to make some modifications, BSG will be ready to revise the Style Guide to maintain the integrity of the brand.
Other Considerations in Logo Design
As we mentioned above, in the beginning of the logo design process, we like to do industry research, competitive analysis, and we also like to ask questions. For example:
What is the demographic of your audience?
Who are you main competitors?
What makes you different from your competitors?
What do you want your logo design to accomplish?
Do you have any preferred colors, or any existing brand colors?
What feeling or mood would you like your logo to invoke?
Will your logo be used primarily for the web, print, or both?
What are some existing company logos that appeal to you?
GET MY FREE LOGO ESTIMATE
Sample Logo Designs

The Ad Auditor
The Ad Auditor is an auditing platform that serves to lower your cost and increase your return on investment by providing real time statistics for your marketing vendors. Keeping this focus in mind, the professional and creative design of the logo fits perfectly into the function of the organization.

American Dive Bars
The American Bars logo was designed to reflect the culture of the company. From the simplicity of the beer mug to the details in the font that gives the same edge the company carries, this logo design will be recognizable and lasting.
Big E Pizza
Big E Pizza is a legend in his own mind, and in Long Beach - providing the LBC with authentic flavors of Italy for over 25 years. With that in mind, we created a logo that is as big in character as Big E himself.

CBT Customs Broke
CBT International is a full service Customs Brokerage conducting business all over the world. In an industry that very few know much about, it was important for us to educate people through the simple yet sophisticated design of the logo.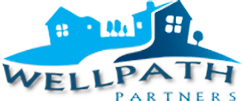 Wellpath Partners
WellPath Partners helps the Long Beach elderly community and their families find housing and health assistance. This can be a difficult time for a family, so with this in mind we wanted to embrace their work and accentuate their services with a logo that will always be warm and comforting.

NLU
Sleek, chic, and savvy it's no wonder New Life Upholstery has been at the top of their game for 30 years. Creating a logo that carries the same ambience as the company was the main goal for our design. From there, we went for timeless - just as the work of New Life Upholstery, Inc.

Opticolor Inc
Opticolor, Inc. is a revolutionary company that has been redefining their industry since their inception in 1995. So, choosing a pyramid as their logo was an almost obvious choice. Using grays to accentuate the brilliance of color shooting from the pyramid along with the usage of sophisticated font blends together the epitome of Opticolor, Inc.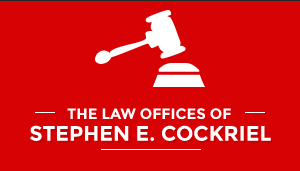 Stephen Cockriel
Stephen E. Cockriel is an attorney focused on assisting the community in their estate affairs. Representing clients in an area of law that can be taboo and complex, we designed a logo capturing the boldness and power it takes to practice estate law.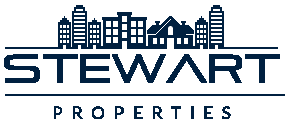 Stewart Properties
With over a decade in the business, Stewart Properties still holds its place as the leader and forward thinker of the industry. With this in mind, we created a logo that captures the stature of the company, and their ability to always smoothly navigate clients into the future.