Mobile Responsive Web Design
Long Beach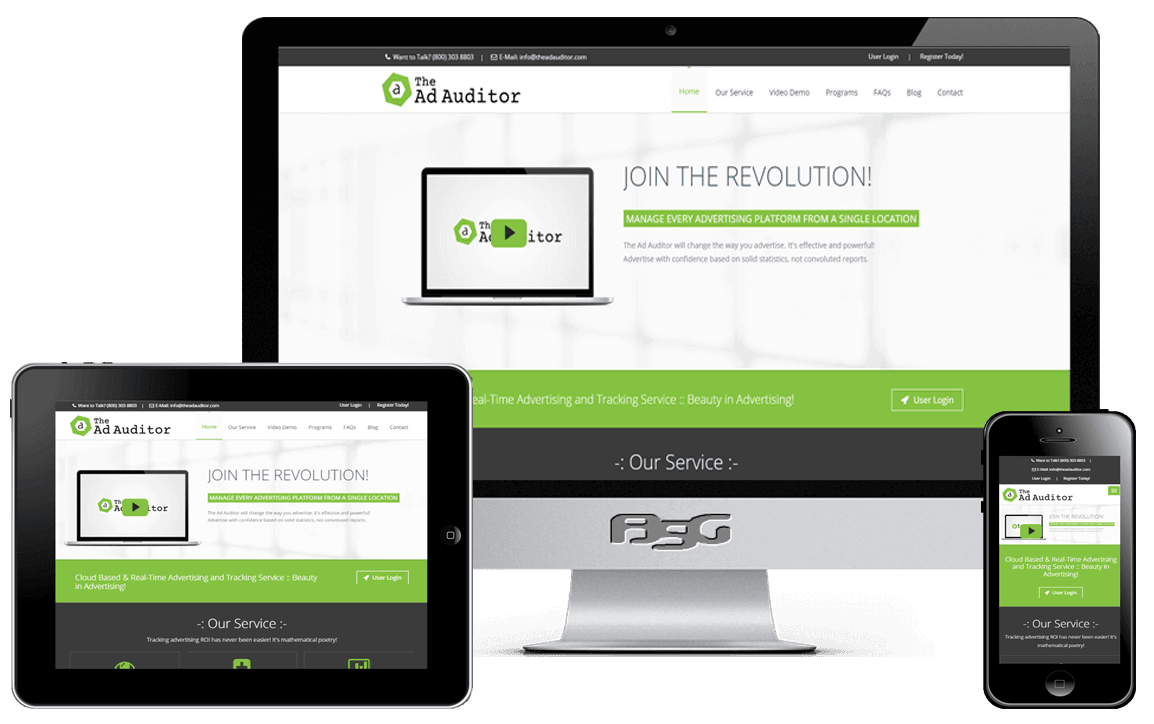 What is mobile responsive website anyway?
If you are not familiar with mobile responsiveness you need a quick "read in" to get you up to speed. Simply put, mobile responsiveness is your website conforming, or "responding" to any screen it appears on. In other words, your site adapts to the device accessing it.
In our device driven digital domain, this is a vital element to your business. Example: you are looking at a restaurant's website on your desktop. When you get on the road the same quality, and website appears on your mobile device as you had on your desktop. However, it is specifically reconfigured for your smartphone's screen size.
Does this matter? While less savvy business owners may shrug their shoulders indifferently, you know that 80% of consumers now use their smartphones to shop online, and 55% of all website traffic comes from mobile devices. Just as important, Google now counts it against your ranking system if your website fails to be mobile responsive. Translation: change or die digitally.
Google's edict aside, there are some pretty darn good, and solid reasons to rush your website into mobile responsive mode.
Note this number: 75% of Americans — let me reiterate — 75 PERCENT of Americans, take their phone right into the restroom with them. Yup, 75% of us sit on the throne with our phones. Those background noises are exactly what you imagine them to be. Yikes!
So, go ahead, take a moment – visualize your website not only being mobile responsive, but responsible for your customer's pleasant bathroom experience. How rewarding is that? "Bottom" line, don't let another website wipe you away or give YOUR customer a better royal experience while cheeking the porcelain.
This "undivided attention" your site is proffered truly is unprecedented and you want viewers to take full advantage of it…maybe even to sit a while longer to engage your business.
Sound over-dramatic? Well, as the late night TV ads shout — But, wait, there's more! Not only do 75% of Americans do double duty, using their phones while using the toilet, a full 55% of social media visits happen on a smartphone, and 80% REGULARLY use their mobile devices to go shopping – if your website is not mobile responsive you are letting a huge pile of business get flushed right down the drain.
Here are a few things that are way cooler on a cell phone
Most likely when someone is on their phone they are looking for instant gratification. When a user is on a computer they are not necessaialy looking for your services currently and the since of urgency isn't now! One great feature that you should be utilizing is the call out feature. Make sure you are optimizing your site for mobile functionality makingit eaiser for people to call. Try this:
Click here: Don't worry it's a tollfree number 1-800-303-8803
If you are on a smart phone you may have noticed that you were taken directly to your phones call feature. If you were on a desktop or laptop, you were taken to some stragne pop up. It's much more effective on a cell phone and your future customers will thank you.
Instant Mapping and Directions
Every so often we need a little direction in life. When some of our clients from Los Angeles come out to visit our Long Beach Office a little assitence is needed. A mobile device is the easiest way to get fast directions.
Now let's try the mape feature shall we. Visit Us!

Do we have your full attention now?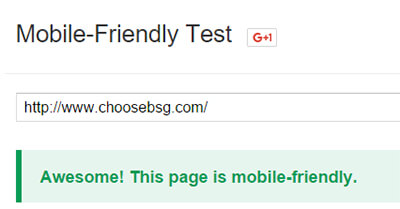 Good! Enough with the toilet humor. Let's look at some real additional business you must understand to compete with the digital business world.
SEO Rankings! You hear this all the time, but a combination SEO and content that builds your image, brand and site. It's not your father's ranking system any more. Google (yes again) has implemented a separate algorithm for mobile phone rankings. That is a complex math formula that means just because your website may rank high in the desktop realm, it becomes meaningless if your site is not mobile responsive. In fact, your UNresponsive mobile website translates as a bad influence on your high ranking desktop website if it doesn't 'respond' correctly on small devices. If you are still questioning whether or not to upgrade to be mobile responsive when mobile searches have surpassed desktop searches this year, you will be awful lonely out there.
So, get up off the pot and contact Blue Sand Group right away to explore how mobile responsiveness will boost your bottom…uh, line, that is.