In this week's newsletter, we run through some of the basics of YouTube SEO.  We will also give examples of what to do, what not to do, and how you can optimize your YouTube channel.
YouTube SEO Keyword Research
Like with any kind of SEO campaign, you will absolutely have to do some keyword research before you get going.
There are a couple of different ways you can go about this.
The first and easiest way to do this is by starting to type into YouTube's own search box. It's just like Google's (heck, Google owns YouTube). As you continue to type, more suggestions will drop down.
You can also use tools to help you out with your keyword research. One of the best ones out there is keywordtool.io. Keyword Tool allows you to find the appropriate keywords to use in both your video title and description. These are extremely important factors in YouTube's algorithm.
When you get your keyword research down pat, you can create playlists around those keywords.
Length of Video
The longer the video, the better. Why is this? Probably the biggest way YouTube makes money is through paid ads. The more times they can show an ad on a video, the better for YouTube.
That is why the general rule of thumb for YouTube videos is around five minutes. If you can keep your videos around five minutes, or higher, there's a chance the video could populate onto Google.
YouTube SEO Examples
Bad – Audi of Downtown LA
We mentioned we were going to go over good and bad examples of YouTube SEO.
The bad example that we've gathered is from a Southern California car dealership.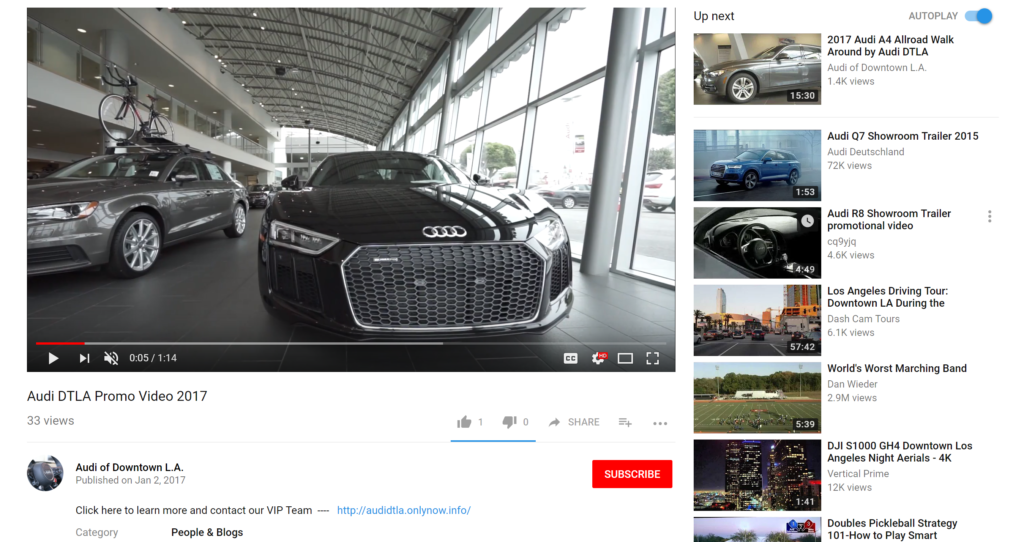 A promotional video that only got 33 views? That is not…great.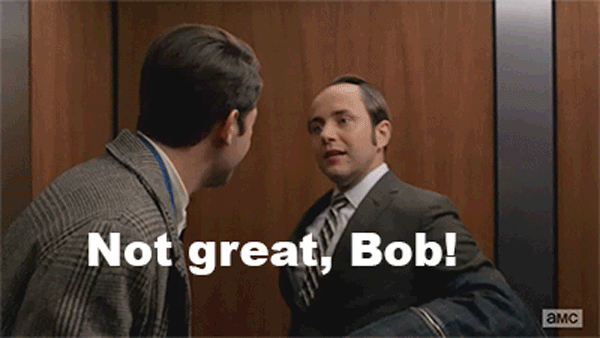 Take look closer at the video, what can be changed?
The category Audi DTLA selected was "People & Blogs". If you're a car dealership, do you want it going there, probably not? This car dealership should have put it into some sort of automotive category. If they had done that, their views would have definitely been higher.
Good – Food Network
Take a look at this video from the Food Network. Right away, you can see a good, searchable title.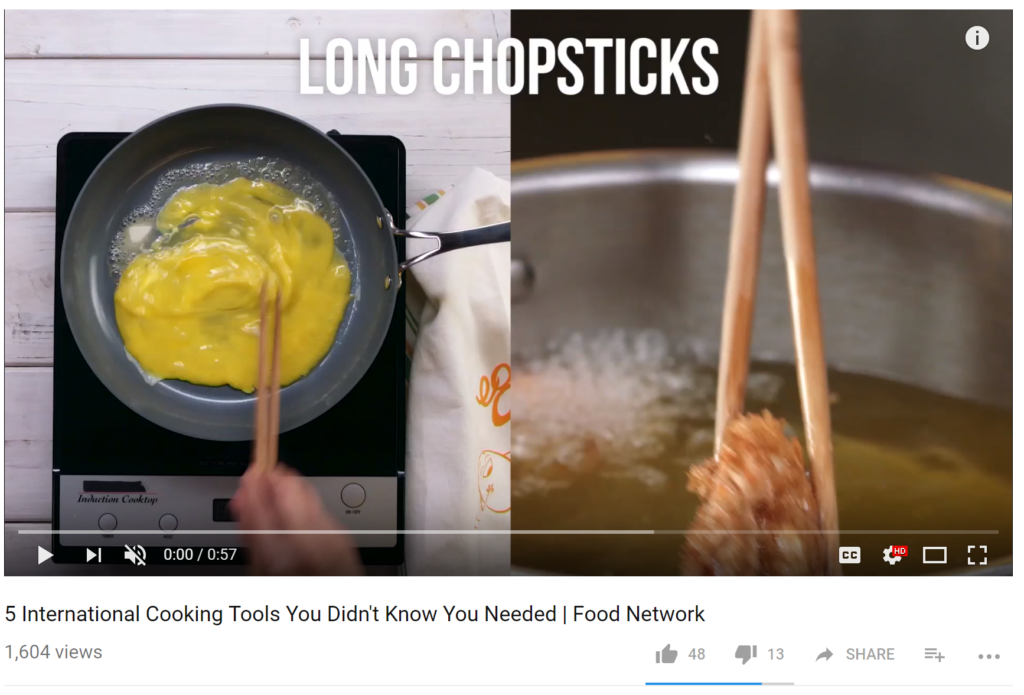 Early in the article, we said to keep videos around five minutes, right? That doesn't always HAVE to be the case, especially with this video being less than one minute long.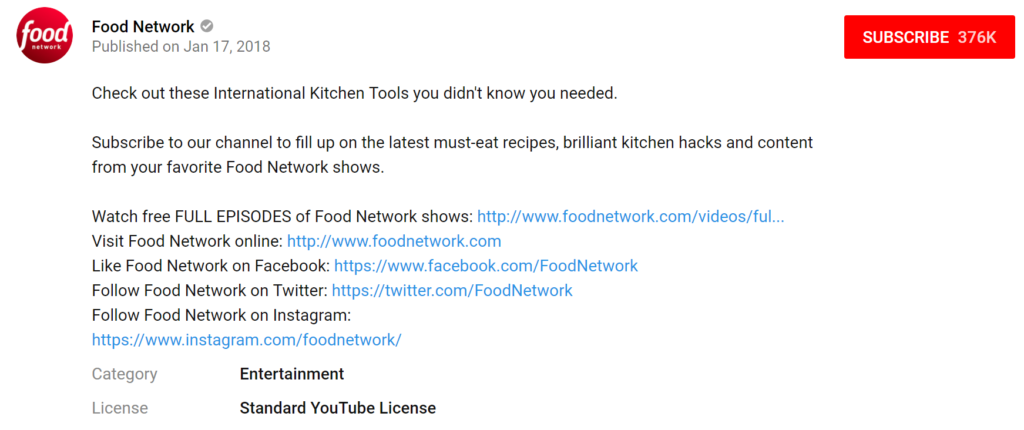 The other thing the Food Network has going is it's description. It's got a good category in "Entertainment", has links to their other social media platforms and more.
Contact YouTube SEO Experts
Now that you have some idea of what to do, go out and create wonderful content. Need help? We have you covered!